Heat Shrink Tubing Kit
Product categories of Heat Shrink Tubing Kit, we are specialized manufacturers from China, Heat Shrink Tubing Kit, Shrink Tube Kit suppliers/factory, wholesale high-quality products of Heat Shrink Sleeve Kit R & D and manufacturing, we have the perfect after-sales service and technical support. Look forward to your cooperation!
China Heat Shrink Tubing Kit Suppliers
Colorful Heat shrink tube thin wall waterproof sleeve tubing kits
Product Description:
KY-HB Polyolefin Thin Wall Heat Shrink Tubing kit is made of polyolefin material, 2/1 Heat Shrink Tube Assortment Heat Shrinkable Tubing Kit has the function of insulation and protection. Heat Shrink Tubing Cable Sleeve Kit it applies to electric components, coating of the wire harness, and protection of the terminal junction of the electric wire and cable, at the same time, it also has the function of color identification. Heat Shrink Tubing Kit it's widely used in electrics, electronic industry, electrical industry, etc.
Features & Benefits:
a) Soft, insulate, low-temperature shrink, flame-resistant (except for the transparent)
b) Have a good physical, chemical and electronic properties
c) No halogen, environmentally friendly
d) Shrink Ratio is 2/1
e) Vertical Shrink ratio: ≤±5%
Product images: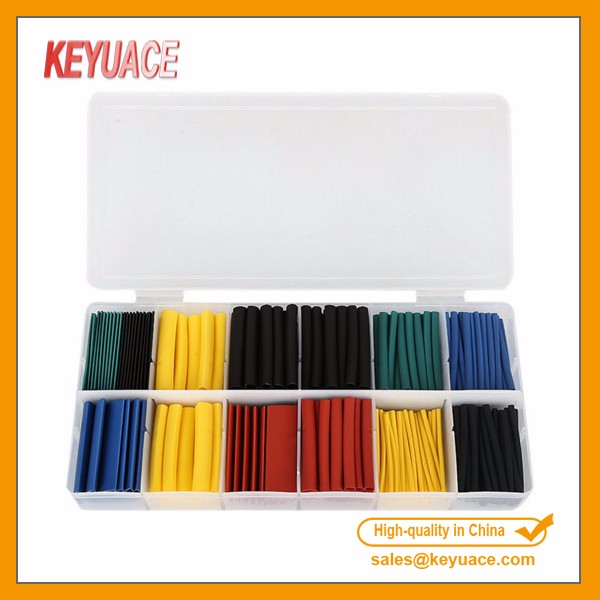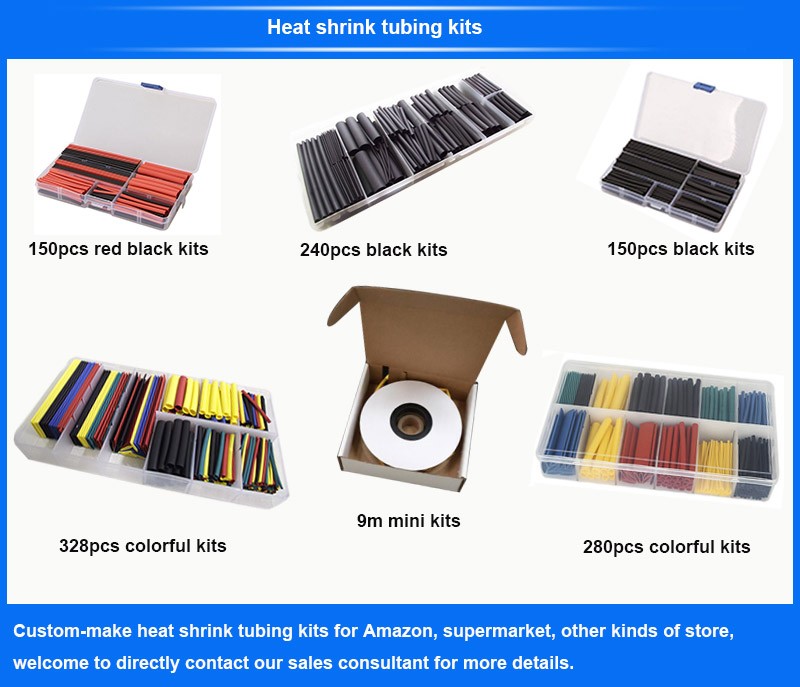 Product Specification: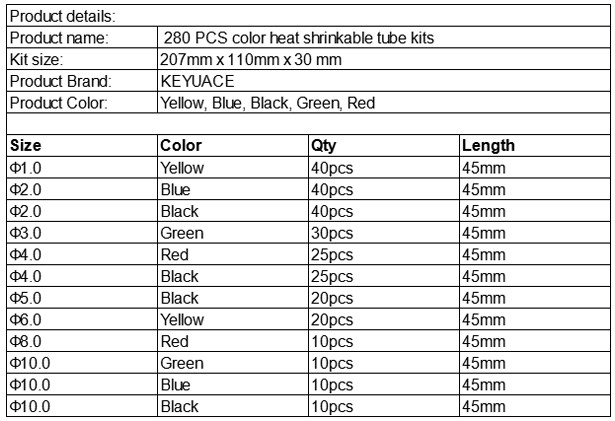 Avg. Wall thickness = (max. Wall thickness + min. Wall thickness)/2